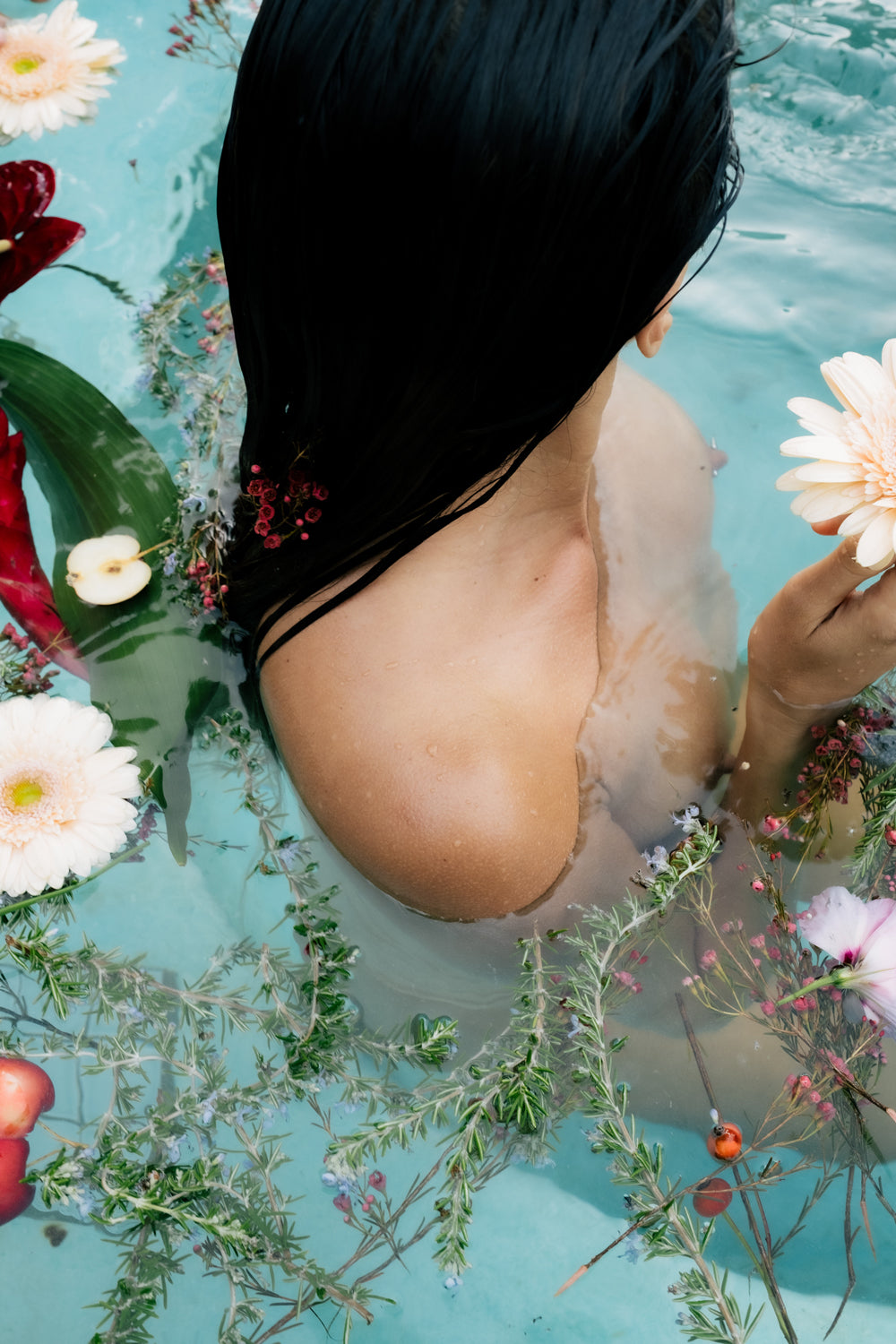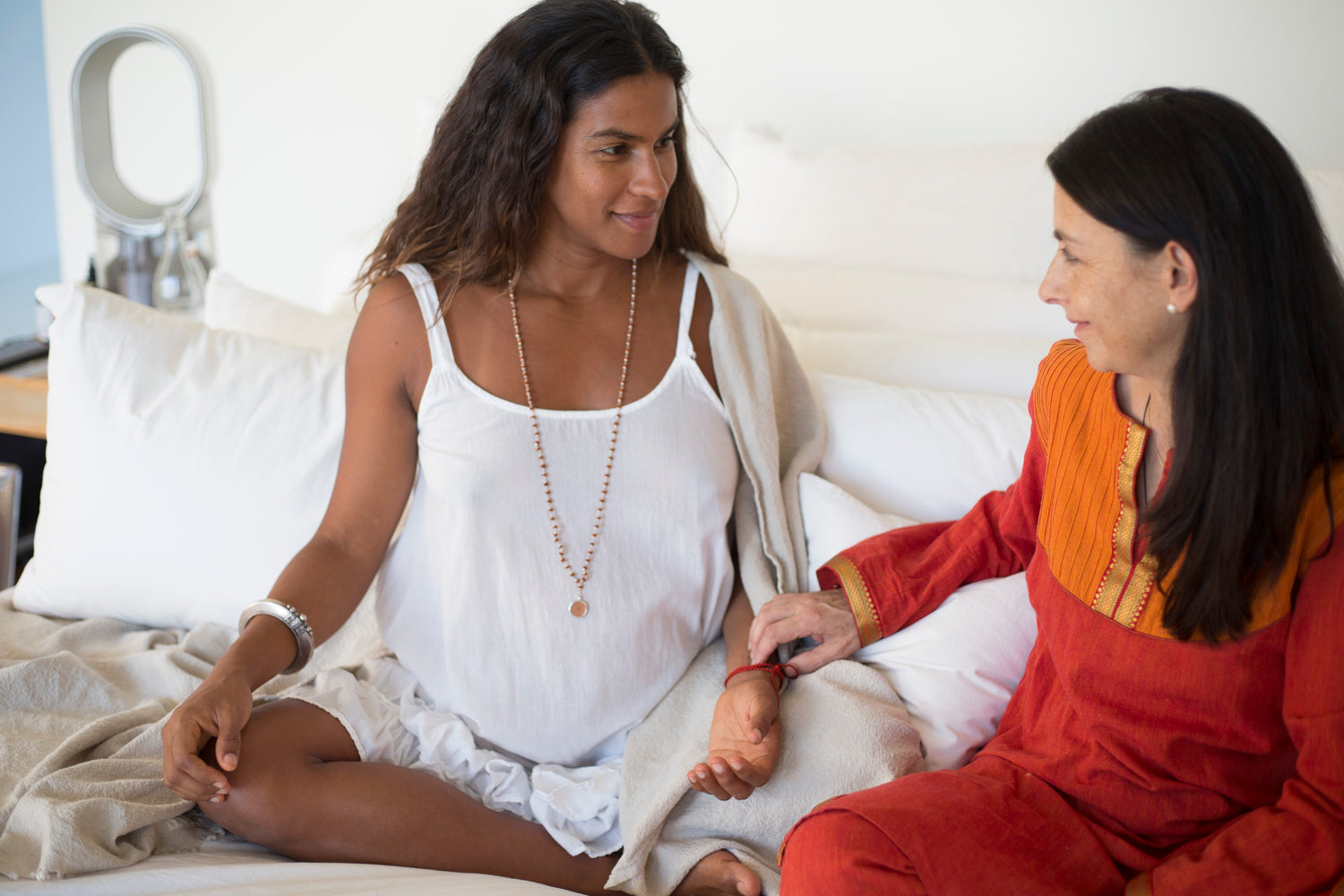 Mother Baby Initial Assessment
Whether you are looking for support around fertility, pregnancy, labor prep, or postpartum, Martha and her team of Ayurvedic Doulas will assess and then develop a plan for whatever phase you're in. Ayurvedic Mother Baby care is holistic, covering nutrition, simple and effective herbal supplements, and, where desired, therapies to enhance fertility, pregnancy, and even 6 weeks of in-home postpartum care. We especially love new parents and babies, and wherever you are on the journey, we're excited to be here for you every step of the way.

$400 per session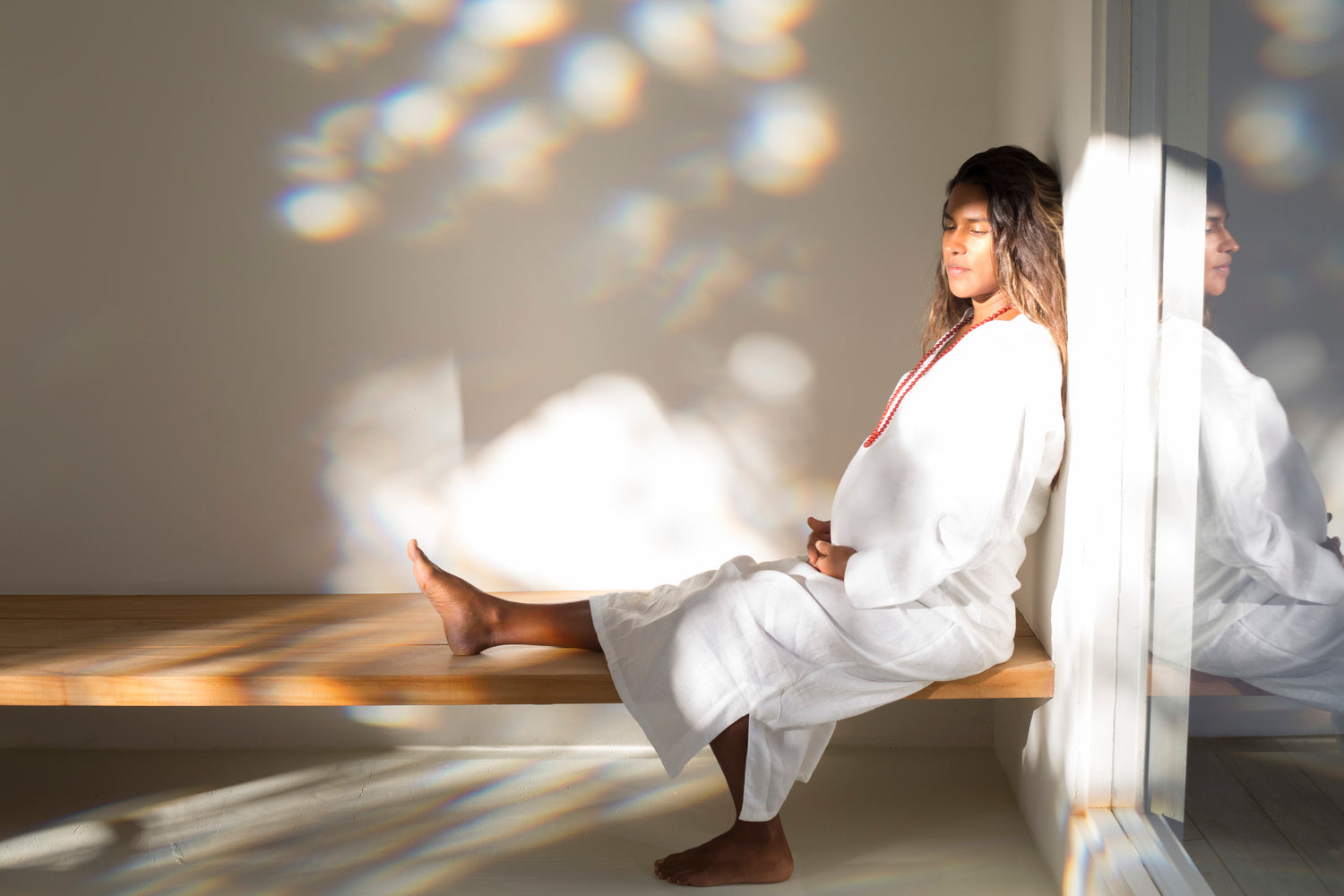 Conscious Fertility & Conception - A Weeklong Couple's Panchakarma Retreat
From the moment a couple wishes to conceive, Ayurveda and Surya provide natural therapies that help eliminate toxins and support the development of healthy, strong eggs and sperm. Centered around highly-personalized Panchakarma programs which last four hours per day for ideally seven consecutive days, these immersive pre-conception therapies establish optimal conditions for the healthiest, most successful pregnancy, and the healthiest, happiest baby.

Ayurveda helps to balance, nourish and enrich, and in the case of parenthood, that process begins from the moment a couple wishes to conceive. At Surya, each partner participates in a specially designed week, helping the body eliminate physical and emotional toxins, and focusing on creating healthy, strong, balanced eggs and sperm. Surya also understands that a mother's womb is the baby's first home, and Surya helps bring that home to its most nourished and most nourishing state, creating optimal conditions for the smoothest pregnancy, and for the healthiest and happiest baby.

Where infertility is a challenge, Ayurveda also provides effective and natural practices and therapies such as diet, herbs, and home routines. Many couples who haven't had success with western treatments such as IVF, have found success at Surya, using these time-honored and natural methods.

$1660 per day, with a 10% gratuity added to your service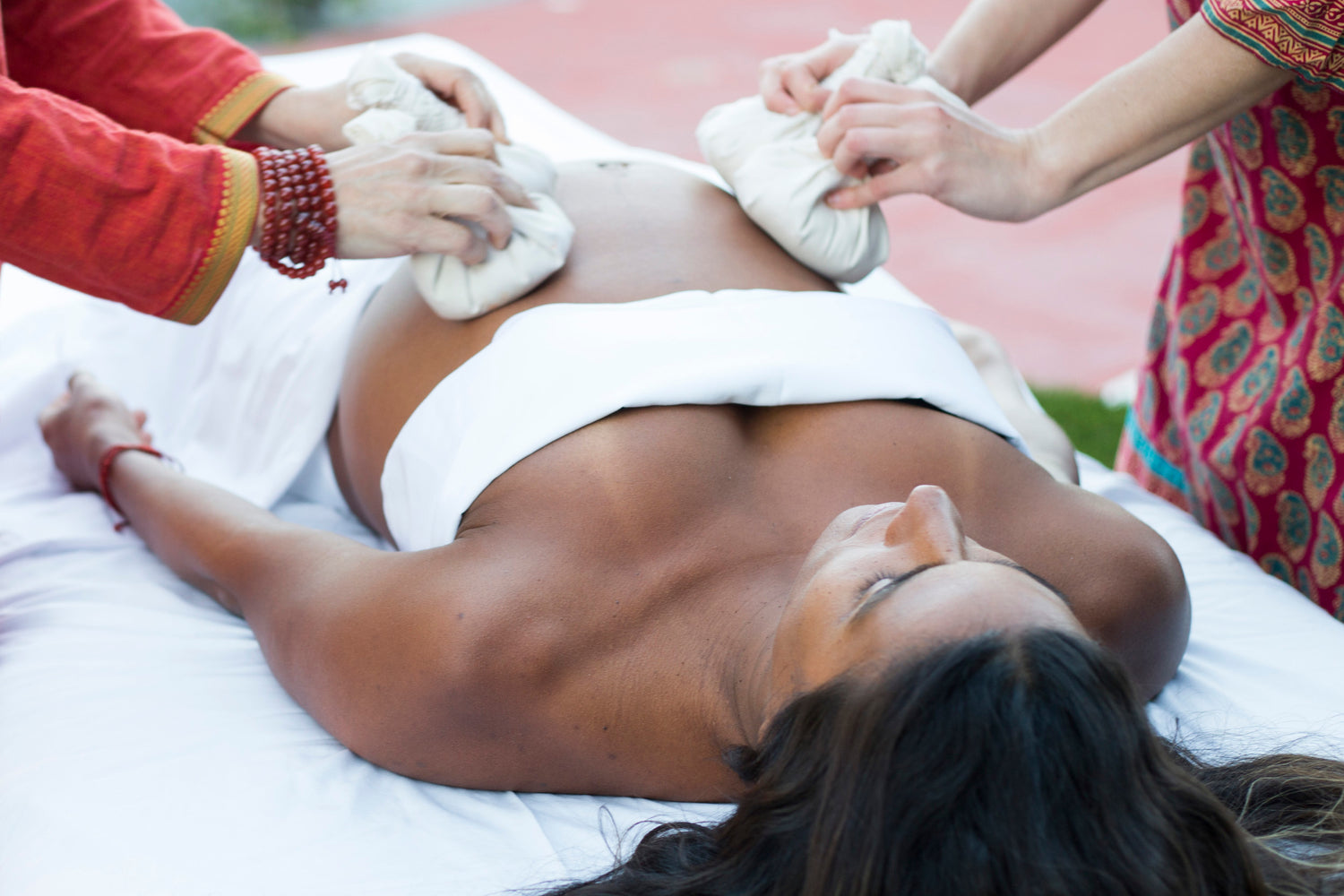 Mother Baby Prenatal Treatment
Surya's Trimester Treatments, offered at the 2nd and 3rd Trimesters, provide personalized and healing therapies with nourishing, prenatal Abhyangas that stimulate circulation, eliminate toxins, and support your lymph system, as well as the growth of your baby — who receives the same benefits. In special cases, Trimester Treatments are offered in the comfort of your home, although coming to Surya at Santa Monica Proper Hotel (and staying for a nice Ayurvedic lunch) is a treat in itself.

$390 per session, with a 20% gratuity added to your service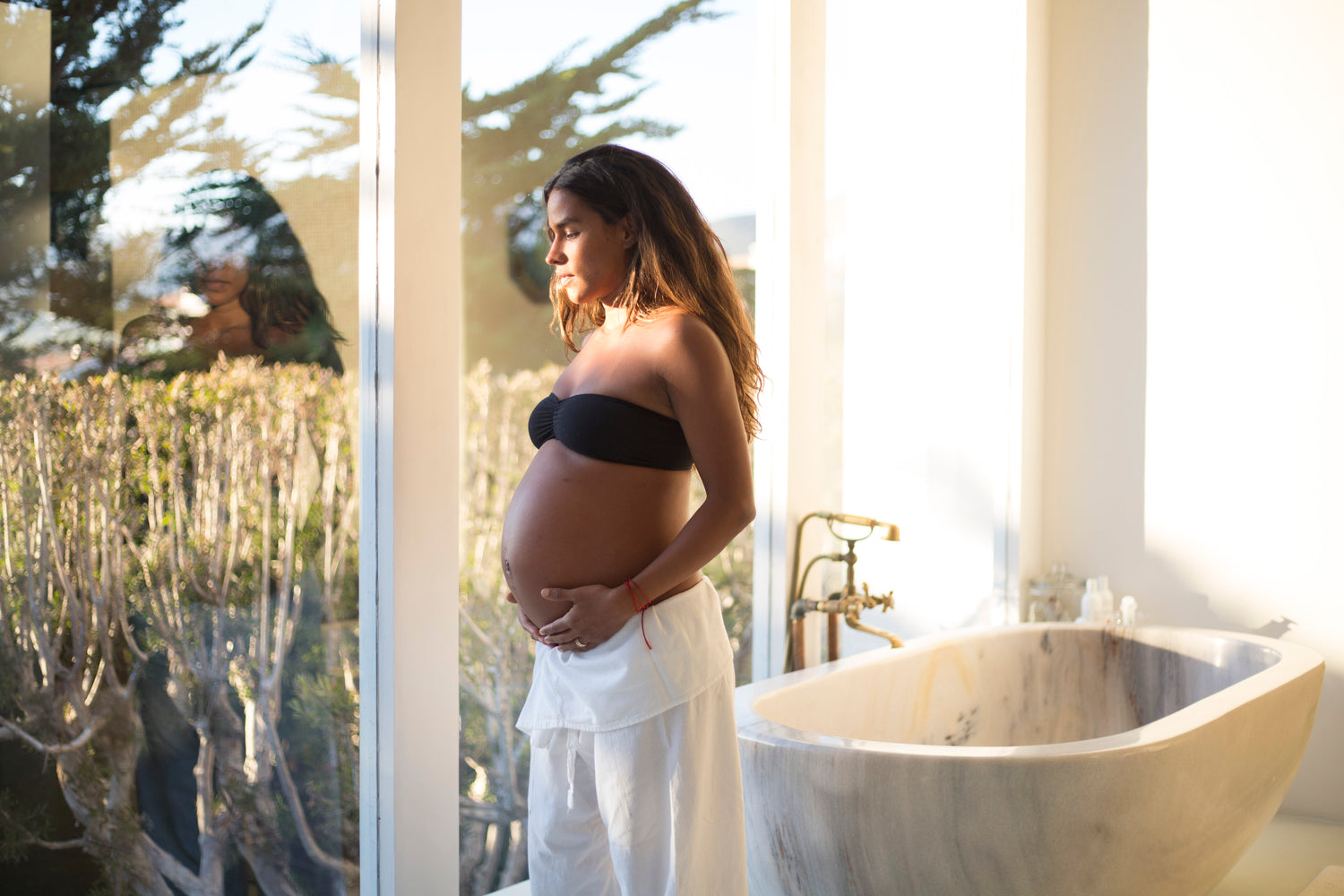 Surya Ayurvedic Birth Preparation
In the comfort of your home or at our Surya, Surya's expert Ayurvedic Doulas and Dosha Yoga teachers guide you through a series of gentle childbirth asanas, soothing pranayama techniques, sacred marma point activations, and healing during-labor mantras to promote a healthy, easy, and graceful birth. As your due date approaches, specialized therapies, including unique oils and herbs, set the stage for deep relaxation, relief of pain, and the natural dilation of the cervix, helping pelvic bones open and align, and effortlessly positioning your baby for the safest, easiest passage.

$390 per session, with a 20% gratuity added to your service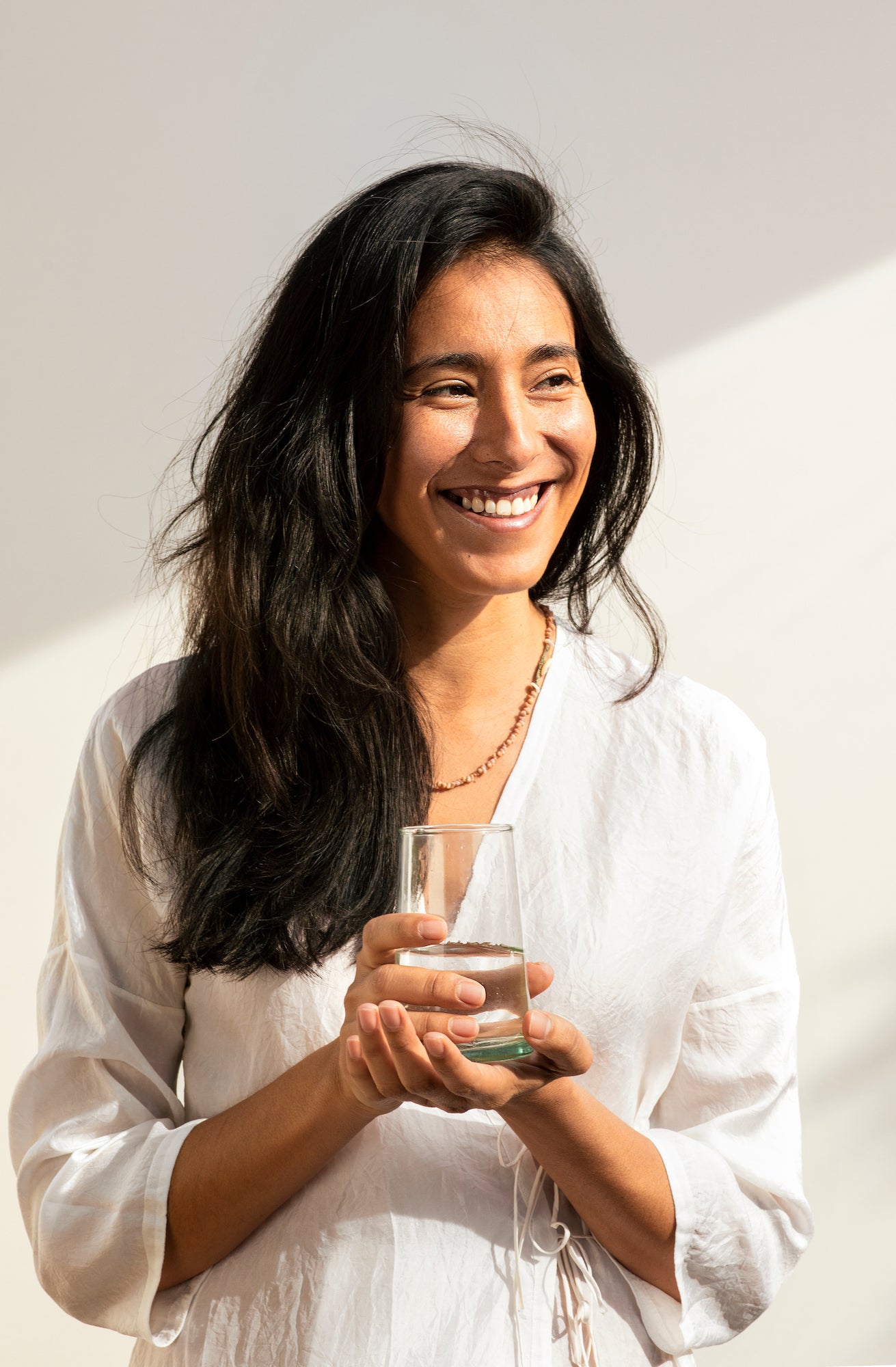 Surya Signature 6-Week Mother Baby Postpartum Series
The 40 days following birth is a precious time for mother and baby, formative for the baby and re-formative for the mother.  In these 6 weeks, the mother's physiology is as delicate as her newborn's, which creates an opportunity to reset the body, making it stronger than ever.  Surya's in-home postpartum treatments help mothers not only recover swiftly from childbirth, but find themselves feeling strong and better than ever.  Hormones are also rebalanced, which help more successful lactation, better breast and uterine health, and speedy and natural weight loss. A healthy, happy, and nurtured mother can best nurture her baby. 

Surya's highly-trained Ayurvedic Doulas also teach parents how to provide Ayurvedic baby massage using oils prepared just for their child. These massages help establish deep and lasting communication between parents and child and even more, as research shows, develop stronger immune systems, healthier behavioral patterns, and more rapid motor skill development. Surya's Doulas come to your home 1-6 days a week for around 2 hours, each visit centered around a deeply soothing and restorative postpartum abhyanga massage. Each visit is also an opportunity to receive help with lactation, diet, baby issues, and any other support you might need. Surya's Doulas provide time-proven herbal remedies, and teach you and your partner how to prepare simple and nourishing Ayurvedic meals, good for both of you, and the baby. This package is also a beautiful gift, as it strongly contributes to a solid foundation of enduring health and well-being for both mother and baby, and for the entire family.
Choosing a selection results in a full page refresh.