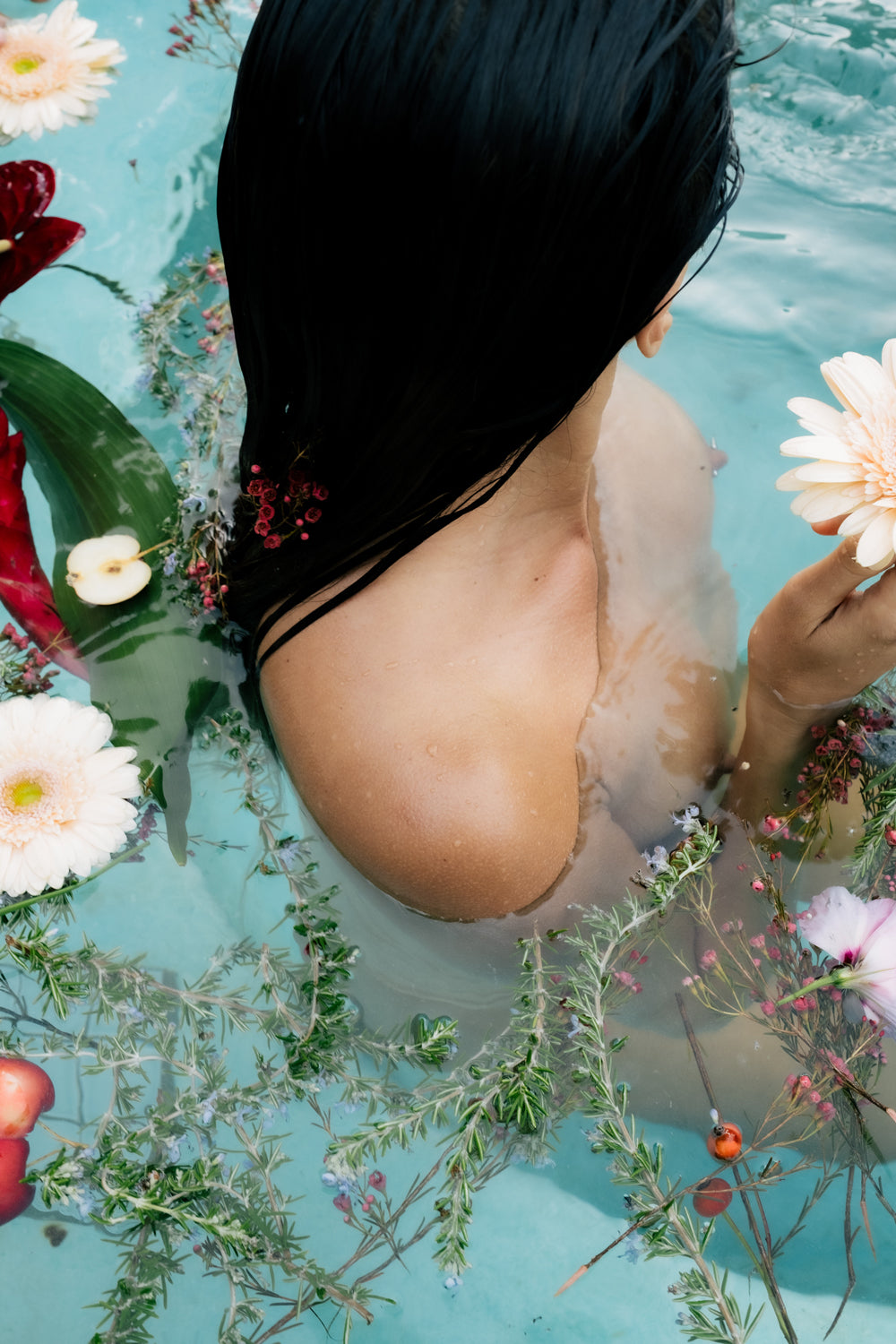 Single Day Treatments
"Surya gets me to a place of profound equilibrium and deep renewal."   Gwyneth Paltrow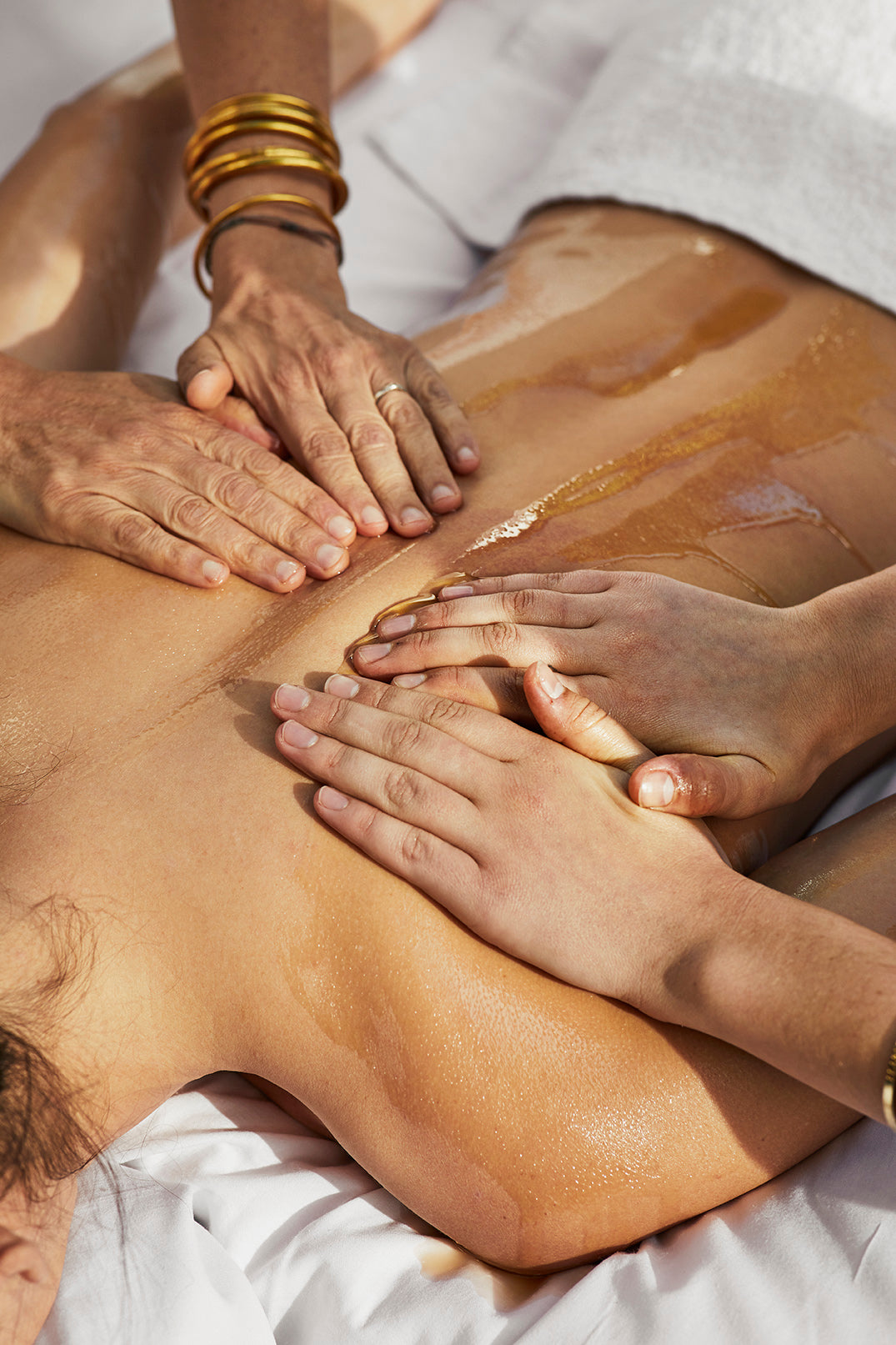 Surya's Signature Abhyanga Massage
Luxurious and sublime, Surya's Abhyanga is a rejuvenating, four-handed massage that uses customized, warm herbalized oils, cooked all night for the next day's use. Surya's signature offering nourishes your body, opens your energy channels, and restores a lasting, youthful glow to your skin. This unique massage is the heart and soul of Ayurvedic bodywork, and the perfect introduction to Surya's magical touch.

A 20% gratuity will be added to your service.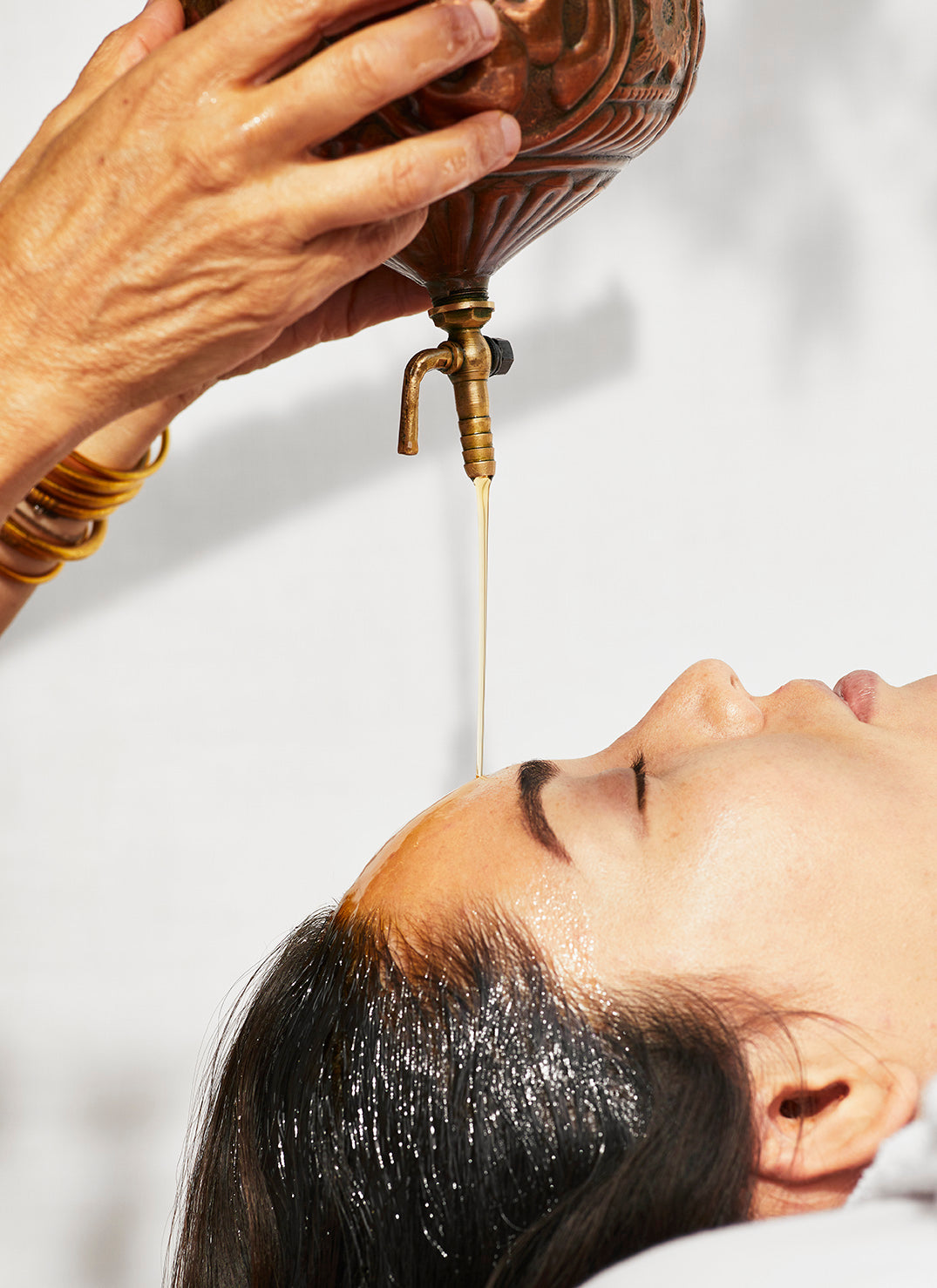 Nourish & Restore / Abhyanga + Shirodhara
Surya's Signature Abhyanga nourishes your body and restores a youthful glow to your skin. This luxurious full-body therapy can be followed by our Shirodhara, where oil infusions, streamed over your forehead, profoundly calm your nervous system and dissolve stress.

A 20% gratuity will be added to your service.
Elevated Vitality / Nasya
Nasya invigorates and cleanses the face, neck, and shoulders. Purifying and sensorially rich, Nasya therapy uses specially herbalized oils, vigorous massage, and the wood and bone tools of traditional Ayurveda. Herbalized aromatic steam opens nasal passages, refreshing oils clear the mind, and guests leave with a sense of vitality and heightened clarity. Nasya sweeps away brain fog to reveal a sense of lasting clarity and renewal. This is a seated treatment, with the therapist focused on your shoulders, neck, and head. Ancient Ayurvedic techniques and tools relieve stagnant energy and tension, reduce headaches, and help you breathe to your fullest.

A 20% gratuity will be added to your service.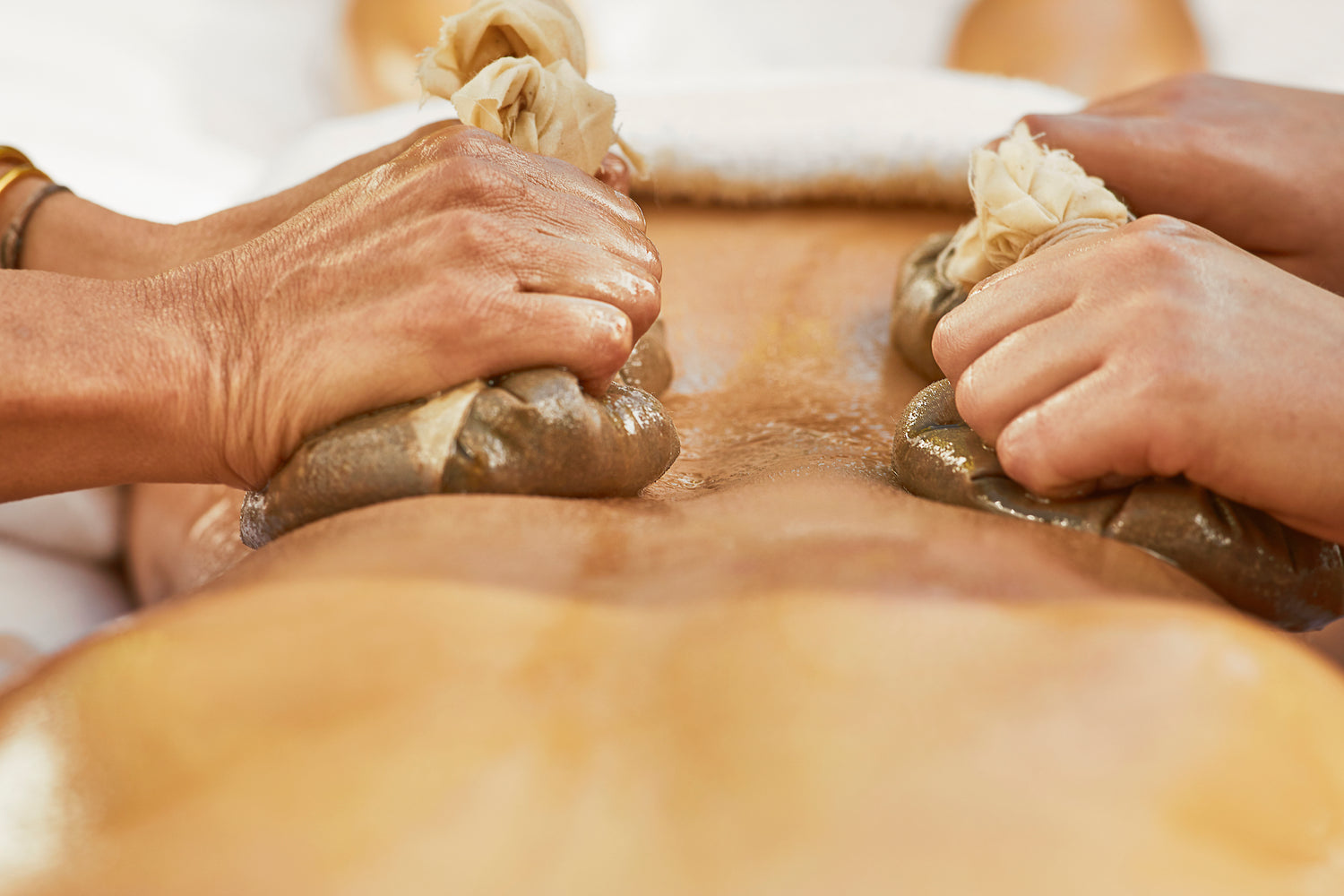 Lights & Bliss / Abhyanga + Chakra Light Balancing
After our gentle, four-handed herbal oil massage melts the stress from your physical body, an Ayurvedic Color Therapy session under our Crystal Lights soothes and realigns your energetic body. During Chakra Light Balancing, you'll also be guided through a deep meditation, addressing whatever areas you'd like to focus on, such as health, psychology or relationships. Within the space of 90 minutes, guests often experience a surprising, transformative, and lasting peace.

A 20% gratuity will be added to your service.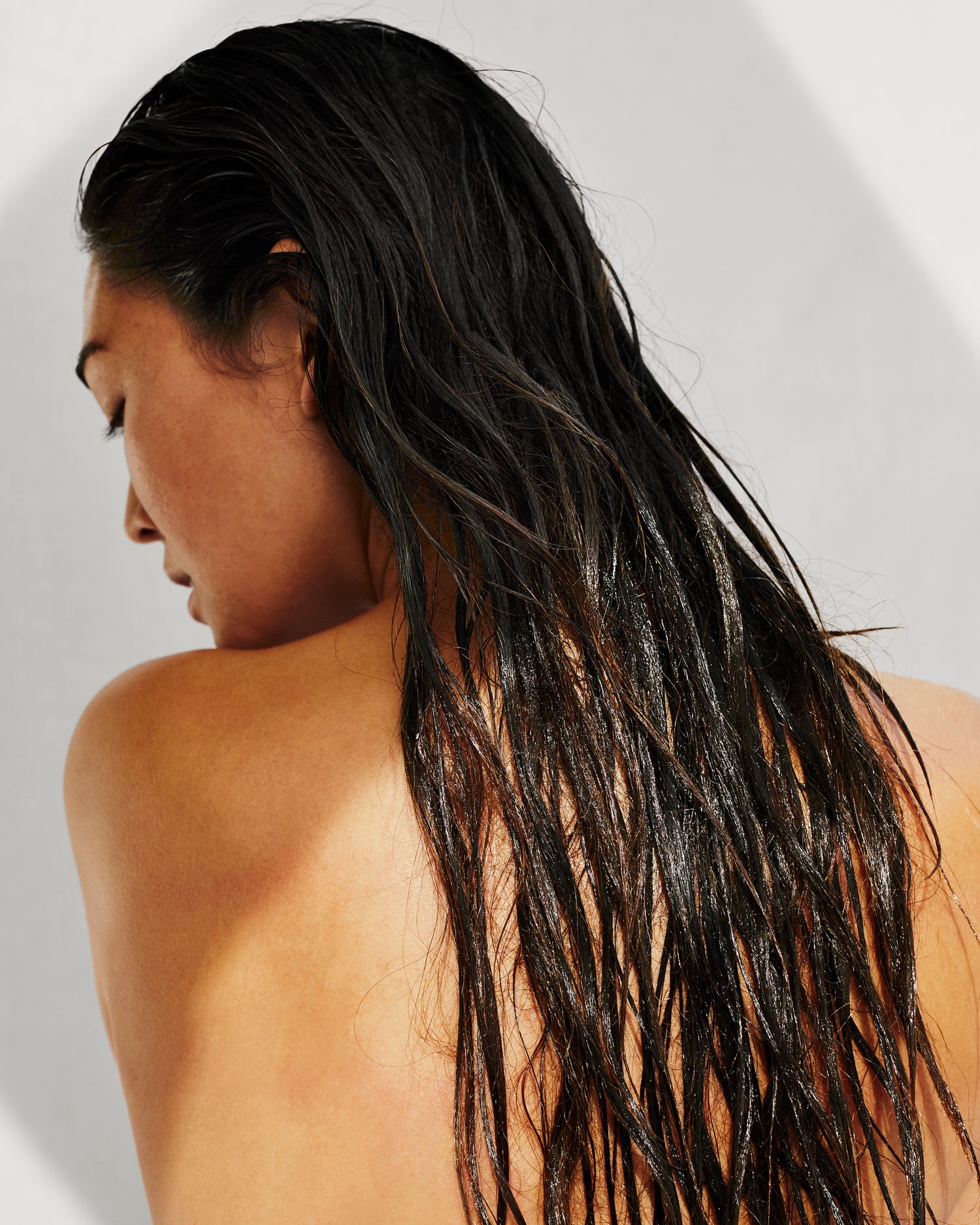 Into The Light / Abhyanga + Shirodhara + Chakra Light Balancing
This 2.5 hour physical and energetic healing session blends three of Surya's most transformative therapies, deeply calming your body, your mind, your spirit. Guests often find that any one of these therapies has a transformative and lasting effect -- combined synergistically, you will find yourself transported, healed, and returned to a world that you can now enjoy, from both an elevated and grounded state. A very worthwhile two and a half hours...!

A 20% gratuity will be added to your service.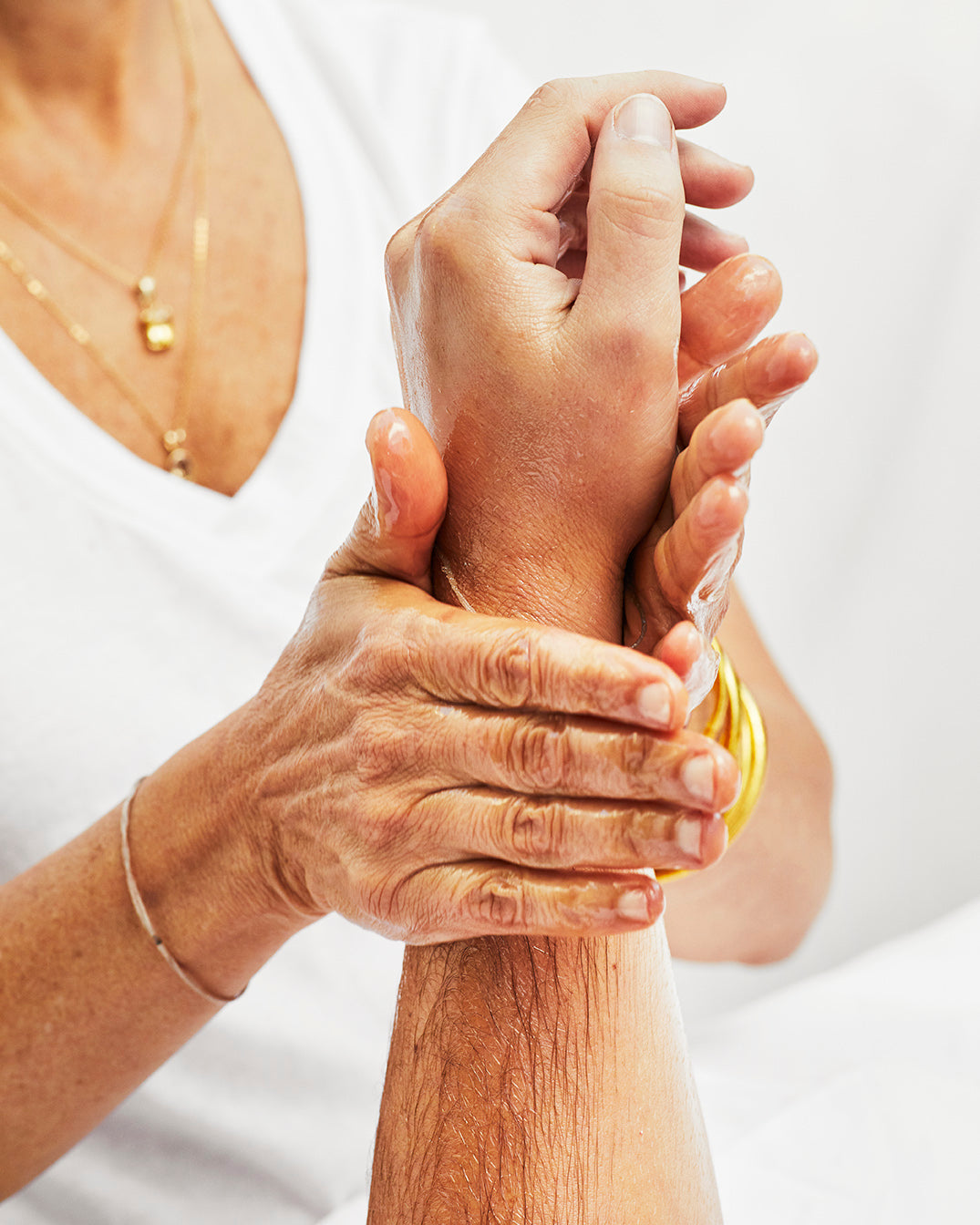 Revitalize / Vishesh
Vishesh is the vigorous Ayurvedic version of the more commonly known Deep Tissue massage. In this massage, a pair of Surya therapists work in tandem to melt tension and soothe sore muscles for a full Ayurvedic experience. The 90-minute version begins with a gentle Abhyanga massage that calms and opens the nervous system before working deeper into muscle.

A 20% gratuity will be added to your service.
Revitalize & Release / Vishesh + Shirodhara
Add an additional layer of luxury to the Vishesh massage with Surya's Vishesh + Shirodhara treatment. Following the massage, you will receive a Shirodhara, in which oil infusions are streamed over your forehead to deeply calm your nervous system.

A 20% gratuity will be added to your service.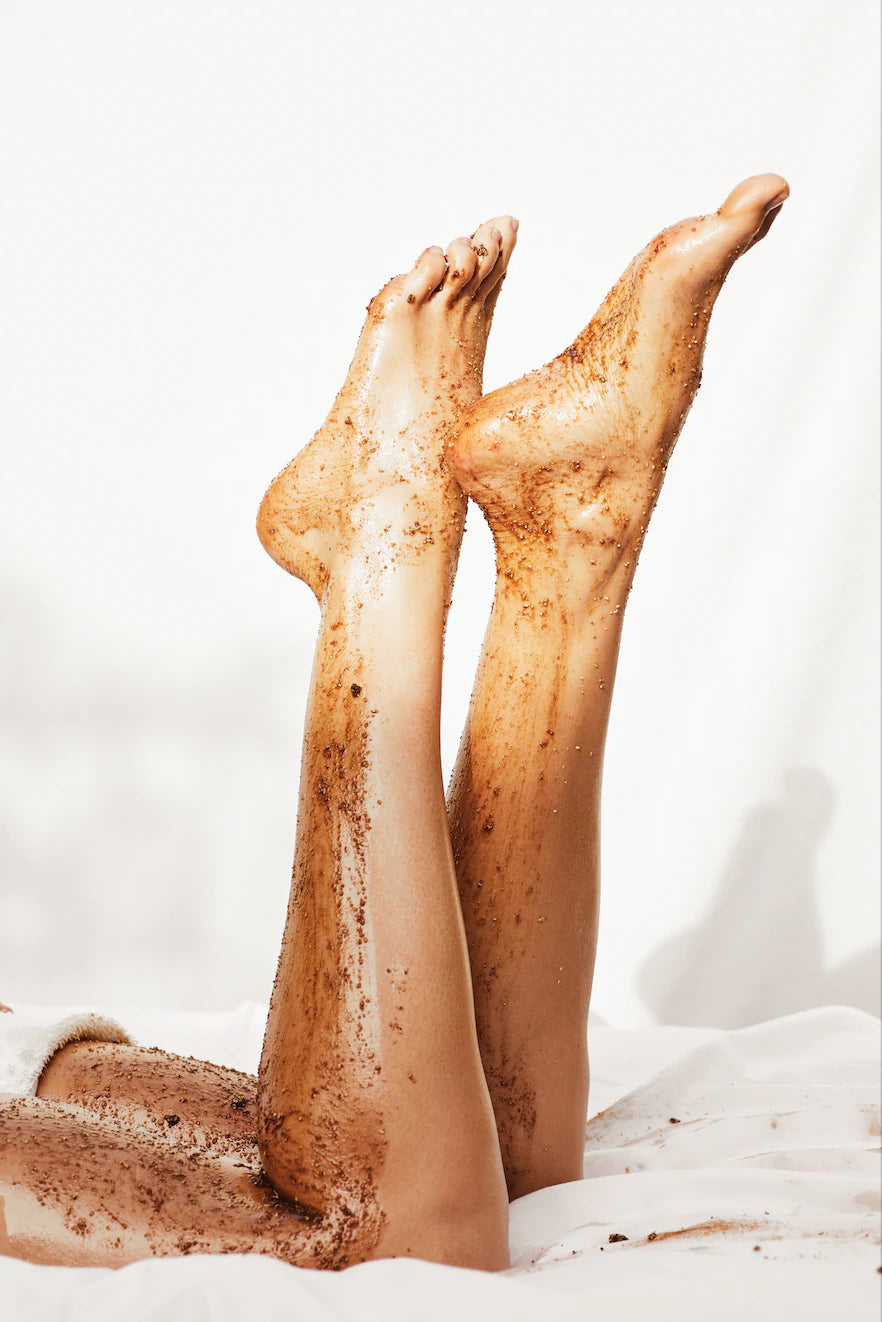 Radiant Energy / Udvartana Scrub
An Udvartana begins with our signature four-handed Abhyanga massage using customized, herbalized oils, and is followed with an invigorating, full-body Ayurvedic scrub made from green organic coffee, sugar, herbs,
and herbalized oils. An Udvartana promotes weight loss, circulation, and charges your system with energy.

A 20% gratuity will be added to your service.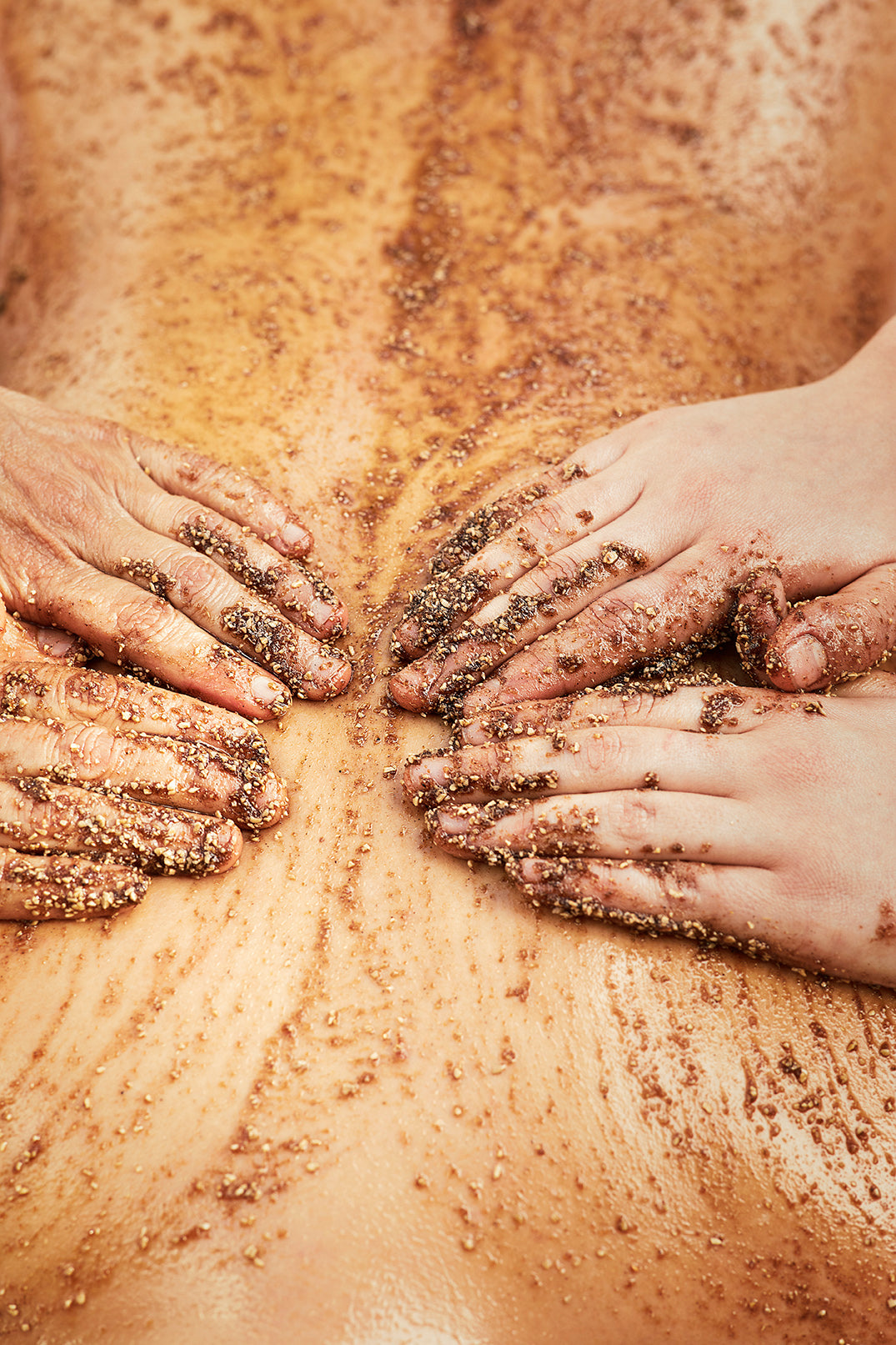 Radiant Transcendence / Udvartana + Shirodhara
Surya's invigorating Udvartana scrub can be followed with a transcendent Shirodhara, where oil infusions, streamed over your forehead, profoundly calm your nervous system, dissolve deep-seated stress, and bring into being a lasting sense of peace.

A 20% gratuity will be added to your service.
Love Therapy / Lakshmi & Roses
This exquisite cacao & rose therapy begins with a revitalizing, four-handed dry-brushing, followed by our signature Abhyanga, and a decadent chocolate body mask with rare rose oil and pure cacao. As shea and cocoa butter secret you away in a sacred rose sanctuary, your heart blossoms. As a gift, take home a beautiful Surya Bath Soak and a dry brush.

A 20% gratuity will be added to your service.
The Gentle Unwind / Kosha Yojana
In this exclusive, nurturing therapy offered by Surya's Ayurvedic experts trained in Craniosacral therapy, you remain fully-clothed as gentle touch effortlessly releases deeply stored tensions. As your kohsas, or body layers, return to alignment, there is often a delightful experience of clarity and well-being, and a natural sense connectedness to our inner wisdom, as well as a feeling of emotional freedom and lasting ease.

A 20% gratuity will be added to your service.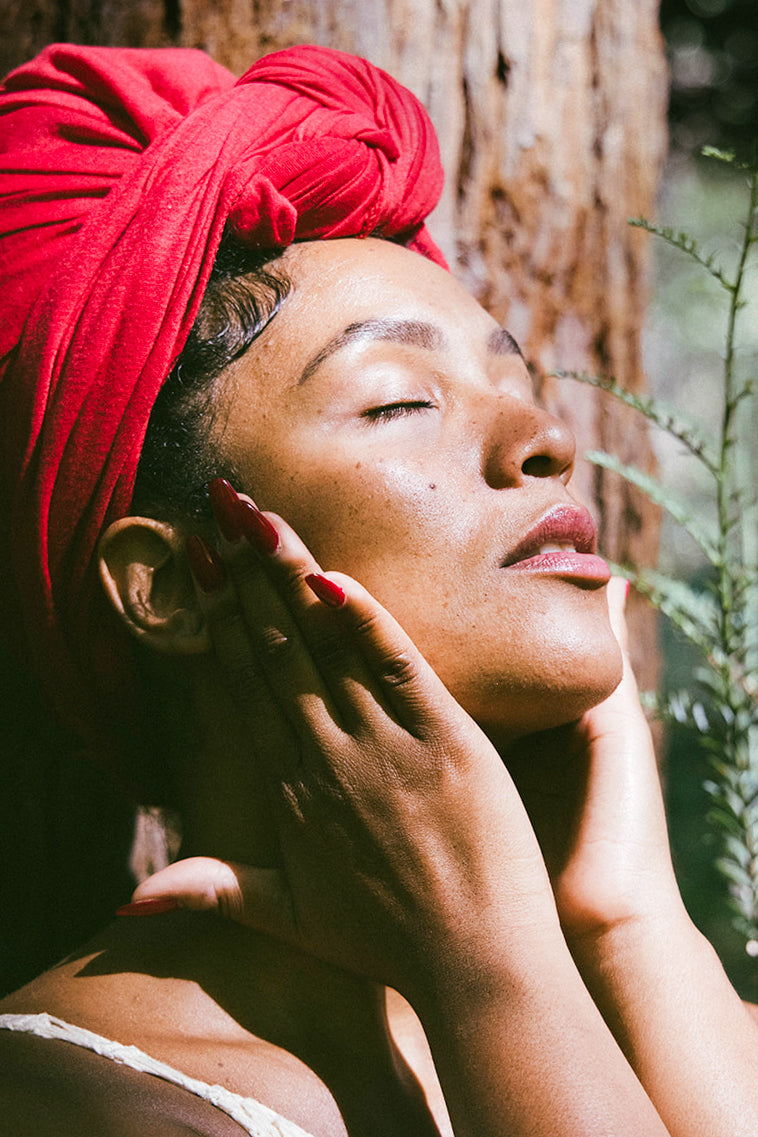 Your Custom Glow
This treatment was originally designed for brides to help them look and feel their best before the wedding. In L.A., this treatment is also requested during Awards Season, and some of Hollywood's biggest celebrities come regularly to Surya to get their Ayurvedic glow on. Customized oils, masks, rubs… this Series makes a visible difference. The Glow is the real deal, from the inside out. We recommend booking 3 consecutive days of The Glow for optimal results.

A 20% gratuity will be added to your service.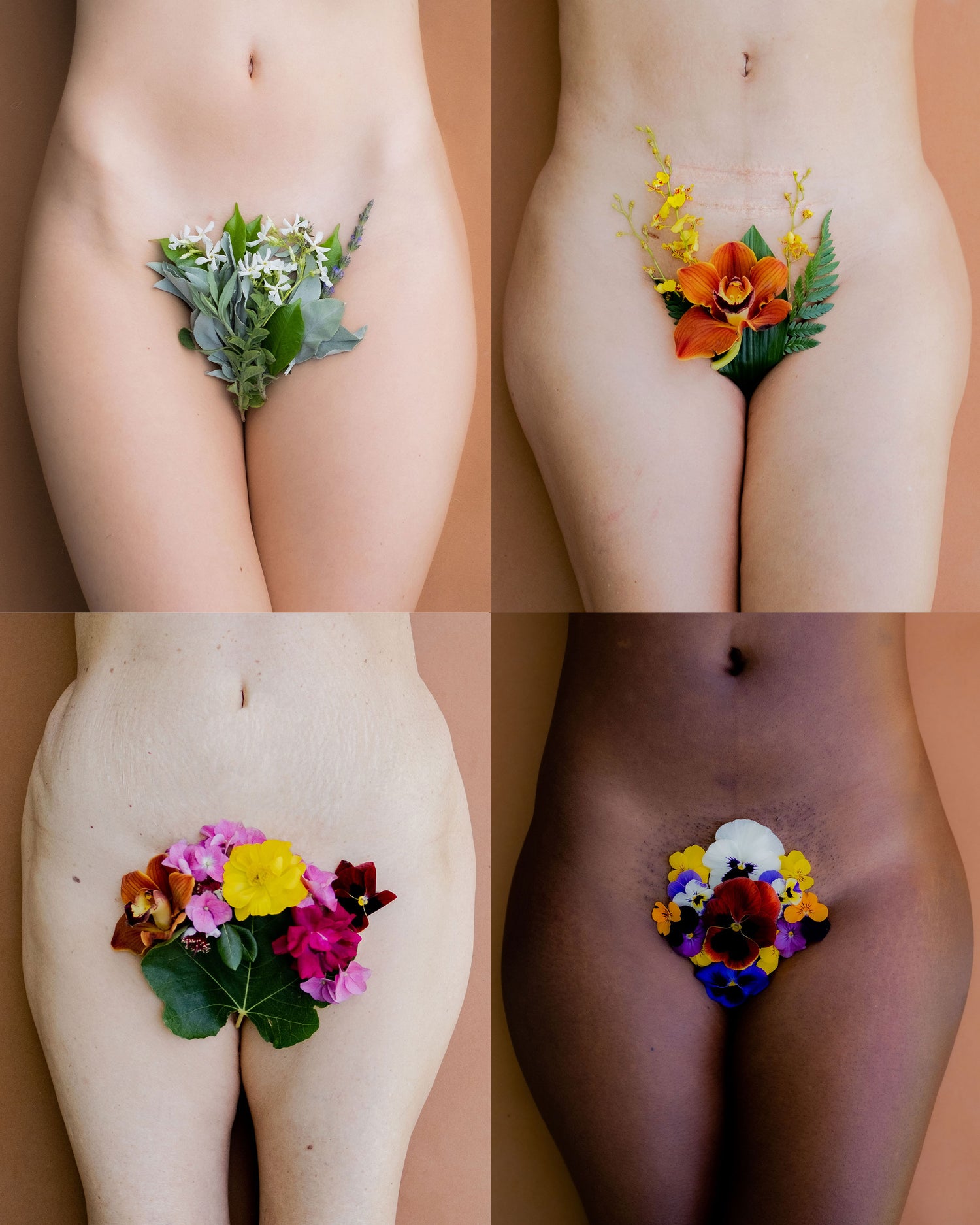 (y)oni Steam
(y)oni, the Sanskrit word for vagina and womb, translates as "sacred place," honoring the creative power of the divine feminine. (y)oni steams are an ancient ritual used across many cultures to nurture the reproductive system, soothe pain and discomfort, and allow for deeper connection with self.

At Surya, our (y)oni steams are prepared with traditional Ayurvedic herbs, and are preceded by a deeply nourishing, hormone-balancing facial massage, using Surya's signature Face Oil and Collagen Cream, as well as a Kansa Wand that gently stimulates your body's energetic marma points. In the space of 45 minutes, be soothed, healed, and restored, with the natural and meditative practice that's part of every woman's well-being, hormonal, and reproductive health.

A 20% gratuity will be added to your service.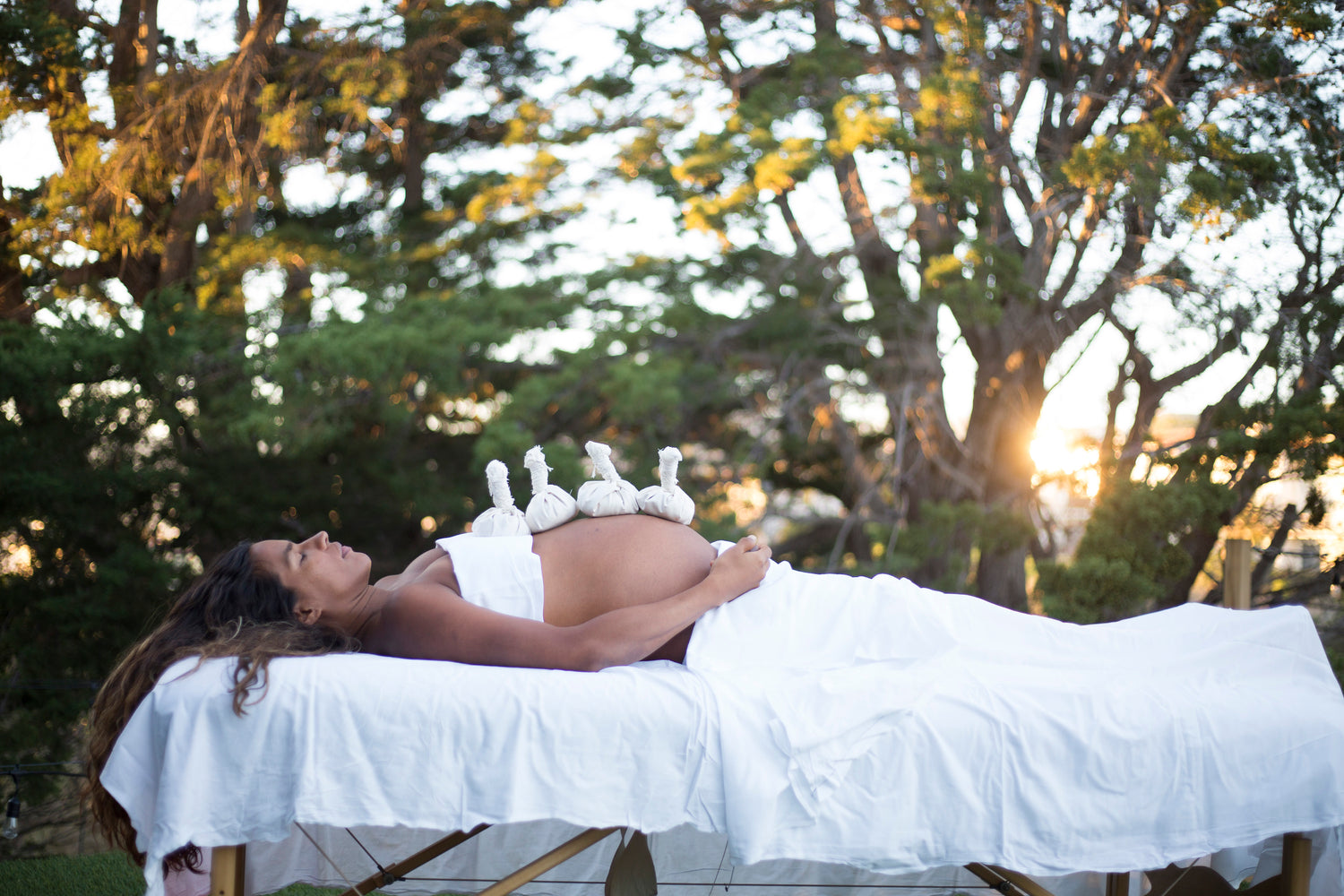 2nd & 3rd Trimester Prenatal Treatments
Surya's Trimester Treatments, offered starting the 2nd Trimester, provide personalized and healing therapies with nourishing, prenatal Abhyangas that stimulate circulation, eliminate toxins, and support not only your lymph system, but also the growth of your baby, who receives the same benefits. Trimester Treatments are occasionally offered in the comfort of your home, although coming to Surya at Santa Monica Proper Hotel (and staying for a nice Ayurvedic lunch) is a treat in itself.

A 20% gratuity will be added to your service.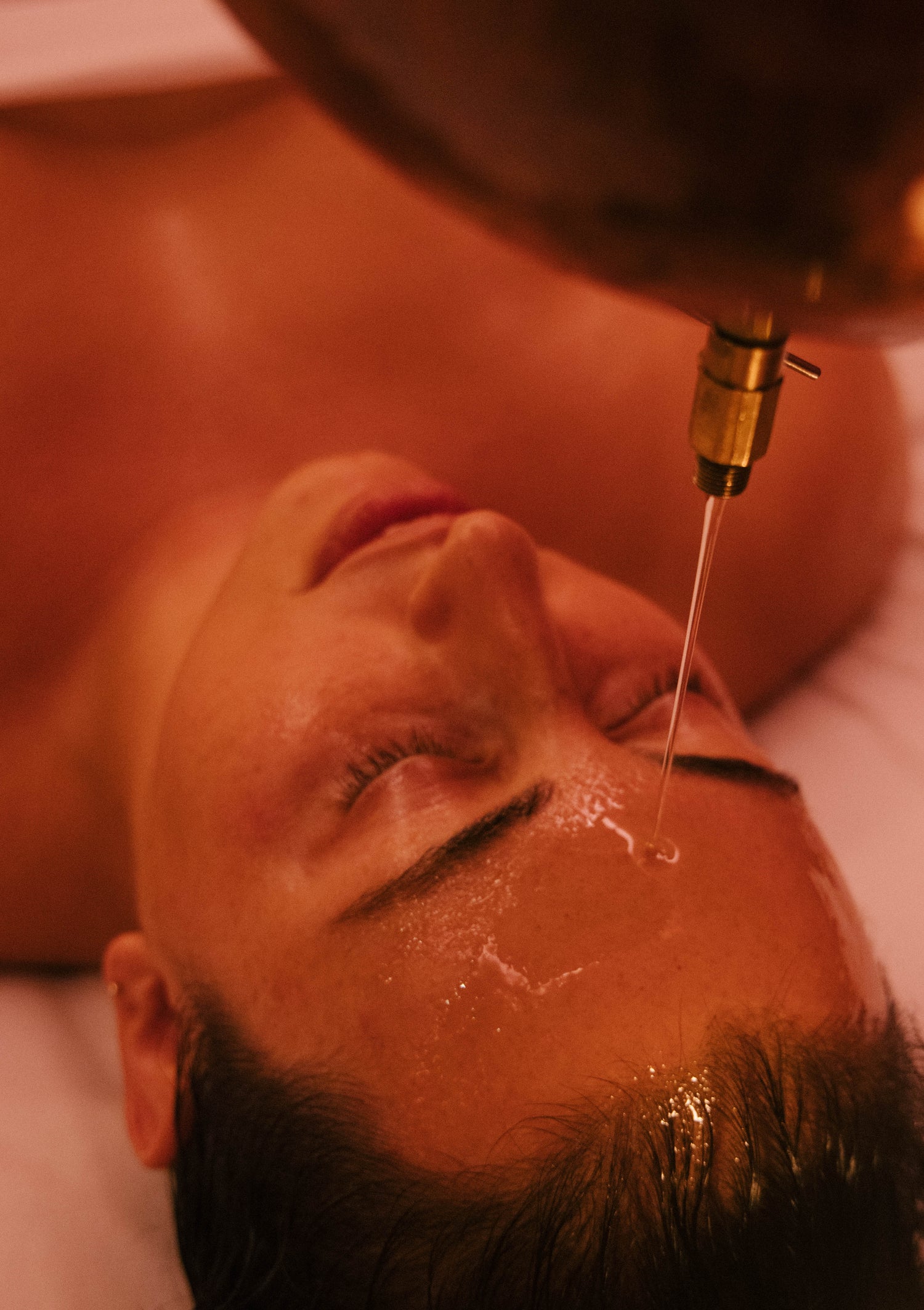 Taste of Panchakarma
This single day experience offers guests a delicious taste of Surya's famous Panchakarma Retreat. During this 4 hour journey your mind, body, and spirit will be deeply restored and nourished. Your Ayurvedic treatments and herbalized oils are customized for your unique physiology, based on diagnosis from a picture of your tongue and any health concerns you raise. You can learn more about Panchakarma here.
Hormonal Harmony: Perimenopause + Menopause Relief & Restoration
Honor the Sacred Feminine with Surya's deeply nourishing and hormonally balancing four-handed therapy.
Immerse yourself in a healing experience of balance, restoration and rejuvenation, specially crafted to relieve the symptoms of menopause and perimenopause. This transformative therapy begins with Surya's signature four-handed Abhyanga, performed in perfect synchrony by two therapists. While your circulatory and lymphatic systems are gently activated, your nervous system is soothed, your is body nourished, and profound peace settles in. Next, you are treated to a cooling Pindha Swedhana, in which hand-made muslin pouches, filled with cooling herbs, oils, milled grain, and warm milk are rubbed over your body in traditional and soothing patterns, drawing excess heat from the tissues, and offering deep, lasting relief to symptoms associated with menopause and perimenopause. This is followed by a cooling Shirodhara, a cascade of coconut oil or coconut water that flows in a guided stream over your third eye and forehead. This transporting ritual activates your marma points, dissolving accumulated physical, mental, and emotional strength, permeating your body and being with deeply even transcendental calm, re-harmonizing body, mind, and spirit.
Embrace an effortless and exquisite transformation of your being, to restore balance, vitality and the joyful essence of your own Divine Feminine.
A 20% gratuity will be added to your service.
Choosing a selection results in a full page refresh.